Het verhaal van Pergamino begint in 2010. Hilde De Wachter is dan aan de slag als PR & communicatie manager bij een adviesbureau en beseft dat storytelling datgene is wat ze het liefste doet. Ze besluit haar eigen bedrijf op te richten om met haar passie ook andere organisaties te kunnen ondersteunen en mensen op te leiden in storytelling.
Pergamino is geboren en de rest is geschiedenis.
Waarom de naam Pergamino?
Pergamino is het Spaanse woord voor perkament. Daarmee willen we de kunst, het ambacht van storytelling onderstrepen. Perkament werd vooral in de middeleeuwen gebruikt en wordt handmatig gemaakt, van dierenhuiden. Een echt ambacht dus. Ook de ganzenveer in het logo van Pergamino verwijst naar 'the art of storytelling'. De dierenhuiden leggen ook de link naar natuur en landbouw, twee thema's waar Pergamino een boontje voor heeft.
De ganzenveer uit het logo is wel opgebouwd uit 1-1-1 en 0-0-0. Pergamino is dan ook niet in de middeleeuwen blijven steken maar is mee met de nieuwste trends en digitale evoluties. De 1-1-1 en 0-0-0 verwijzen ook naar innovatie en nieuwe technologie, opnieuw thema's waar Pergamino goed in thuis is.
The art of storytelling, by Pergamino
Storytelling is meer dan verhalen vertellen. Het verhaal is het resultaat van een volledig proces. Pergamino biedt het volledige traject maar je kan ook kiezen voor specifieke expertise. 
Een verhaal is meer dan enkel het verhaal. Het gaat om het ontwikkelen van een strategie en een plan van aanpak. Pas daarna komt de uitvoering. Lees hier hoe wij dat aanpakken.
Vlaamse bedrijven die een dossier voor een omgevingsvergunning indienen, krijgen steeds vaker te maken met bezwaren van buren, omwonenden en andere stakeholders. Kan storytelling in dit traject een rol spelen? Ja zeker maar begin er op tijd aan!
Wat is onze belangrijkste bijdrage aan jouw bedrijf? Bureaus voor communicatie, PR, marketing, storytelling, zo zijn er veel. Wat maakt Pergamino dan anders dan al die andere experten? Wat is de belangrijkste bijdrage van Pergamino aan jouw verhaal?
Je hebt voor een bepaalde periode een storymaker of storyteller nodig? Of je hebt een langlopende beperkte opdracht? Ook dan is Pergamino jouw partner.
Contacteer ons team van Storytellers
De storytellers van Pergamino zijn geen doorsnee verhalenvertellers. Ze hebben allemaal hun specifieke ervaring en expertise. En ze kunnen als geen ander tussen verschillende netwerken en onderwerpen laveren. Maak kennis met het Pergamino team!
Communicatiestrateeg en storyteller bij Pergamino. Van strategie tot uitgewerkt verhaal, daarvoor ben je bij Hilde aan het juiste adres.
Marketing- en outreachconsultant. Jo heeft een achtergrond in wetenschappelijk onderzoek en marketing en communicatie in de high-tech sector.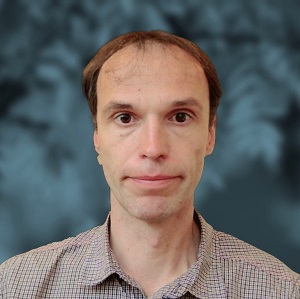 Filip is verantwoordelijk voor de technische kant van storytelling. Hij is ook leraar wiskunde, fysica, chemie en biologie.
Ben je communicatief sterk en heb je de online marketing skills ? Neem dan met ons contact en overtuig ons met je kunnen.
Wil je weten wat wij voor jou kunnen betekenen? Laat je gegevens achter en wij contacteren jou.
Let's make a great story!